Rush Limbaugh called Adolf Hitler a 'murderous antisemite' on his radio show today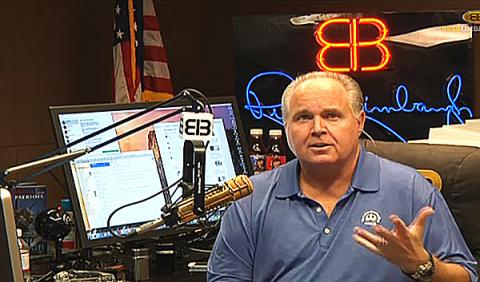 Rush Limbaugh plays it safe with Jews by pretending they don't exist. But antisemites do! Antisemites from the past, that is, like Adolf Hitler. In this way Limbaugh is an enabler helping Jews be invisible.

---
 By Carolyn Yeager
I DON'T LISTEN TO RADIO SHOW HOST RUSH LIMBAUGH AT HOME; only when I am driving in my car. Only there can I bring in the San Antonio conservative station that carries his show between 11 am and 2 pm. I turned him off at about 12 noon today when I made my last stop; when I took off again to head home, he was mentioning Omaha Beach in reference to the failure of American voters to know what it was, let alone to know what it should mean to them (or to our country).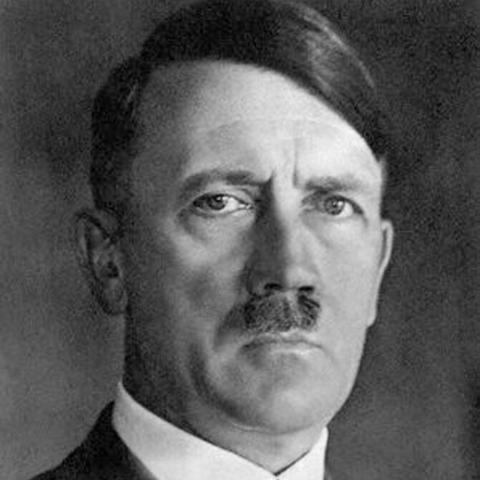 Omaha Beach is the code name for one of the locations at Normandy, France where the invading Allied soldiers landed on June 6, 1944. Rush thought that the people protesting the confirmation of Brett Kavanaugh were people who could not say what Omaha Beach was or appreciate what it meant. He reminded his listeners, with a risingly loud, emphatic voice, that it was a vitally important act of courage to prevent us (the 'free world'} from falling under the control of a vicious, murderous anti-Semite who wanted to take over the world … and then Rush was gone for a commercial break.
I was stunned by his use of the term antisemite instead of Hitler's name. I think it was because it equates an "antisemite" with a "murderous Hitler." It said to me that, for Limbaugh, Hitler is worse than Stalin (or Mao or other mass murderers) because, and only because, he was an antisemite. And that is the reason why Hitler is picked out for greatest opprobrium of all—because the Jews want it that way.
This plays up, for me, that Jews are so far in control in this country as to force the word antisemite to represent the very worst of human evil … even for someone who bills himself a 'constitutional conservative'. Antisemitism is the core around which the Jewish world tyranny is taking shape. Adolf Hitler was never out to take over the world, but he suspected that was the goal of organized world Jewry. Today we have far more evidence for that Jewish goal than existed in Hitler's time. And because that power is even more entrenched now, cowardly people like Rush Limbaugh, with a lot to lose, can deny what is right in front of their faces.