Terrific short video from Vincent Reynouard on the European Court, with English subtitles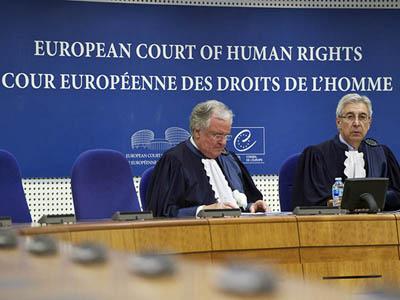 The European Court of Human Rights - Instrument of dictatorship
A month ago, on October 15, 2015, the European Court of Human Rights "vindicated" Dogu Perinçek, the Turkish "negationist" of charges that he "denied" the Armenian genocide. Some saw in that ruling the logical possibility that this court would also accept similar challenges to the "Holocaust" on the same grounds.

But no. In this 15-minute video, Vincent Reynouard clarifies that the claim for "freedom of speech," which is guaranteed by the French and European Constitutions, will never, under current governments, be applied to speech about the "Holocaust" or "Shoah." He explains that this is because questioning the Shoah is uniquely equated by the Court with questioning democracy, and questioning democracy is an attack on the legal basis of the state ... supposedly a form of sedition. Seeing that there is no way around this for "Holocaust" revisionists at the present time, Reynouard advises that we give up on the Freedom of Speech approach and look for a different one.
This is insight you need to know, with some discussion also of National Socialism. Revisionism, he says, is crucially important to National Socialists and not something they can give up.
Please watch the video full or half-screen with English subtitles here. And visit Vincent's website here.