No Elie Wiesel, No Barack Obama at the 70th anniversary victim-fest?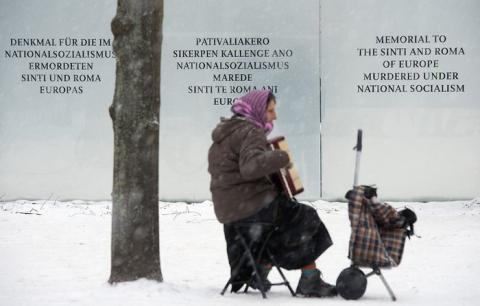 Why would anyone want to miss all this fun?
From Jan27.org -
Western leaders bypass the 70th anniversary commemoration at Auschwitz. Not even Elie Wiesel will be there!



Jan. 25 - It turns out that President Francois Hollande of France is the only truly "hands-on" leader of his country who will be present at the Auschwtiz-Birkenau formal ceremony on Tuesday, to which all European leaders were invited.
David Cameron will not be representing the UK and it has not been announced who will.
Joachim Gauck will represent Germany, not Chancellor Angela Merkel.
Heinz Fischer will do the same for Austria, while Chancellor Werner Faymann stays home.
Pietro Grasso, president of the senate, will represent Italy.
Belgium, The Netherlands and Denmark will be represented by royal personages rather than their elected leaders: King Philippe, King Willen-Alexander and Crown Prince Frederik, respectively.
President Putin of Russia said 'nyet' and is sending his Chief of Staff Sergei Ivanov in his place.
From Australia comes Josh Frydenberg (Jewish), a lowly Assistant Treasurer, and from Canada Tim Uppal, a turban-wearing Sikh who is multiculturalism minister.
Neither Obama nor Vice-President Biden will attend, but Treasury Secretary Jack Lew, an orthodox Jew, will lead the delegation of mostly fellow Jews from the USA.
I guess it's all too boring and a waste of the time of busy heads of state. It's good they recognize that.