We're in a time of great awakening at the start of New Year 2021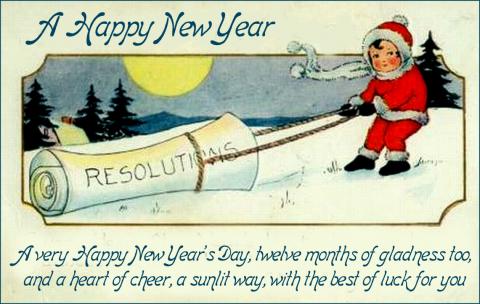 By Carolyn Yeager
WHAT I THOUGHT LAST YEAR AT THIS TIME was going to be a continuation of good fortune for us in 2020, with the reelection of Donald Trump as president, and his continuing (and even accelerated) exposure of fake news, Washington swamp, Democrat disinformation, etc., etc. has been all but stopped in its tracks by this turbulent year. Or has it? It can just as well be that this unhappy turn of events will stir up even more awareness of the ugly side of our reality and is an important part of a developing 'great awakening' and great cleansing.
I think this is more true than not because one thing I'm sure of: we're on the leading edge of human experience. That means we're not in a dark period such as a Kali Yuga – throw out that ancient Indian theology (the idea of karma too)! Being on the 'leading edge' means our NOW has never happened before, is uncharted, but is the beneficiary of all that's gone before it. All! We are more brilliant in every way than mankind has ever been.

I'll stop with that (although may return to it at a later time) and turn more personal by sharing that it just started snowing here at my house and it's beautiful. We get snow rarely in south-central Texas, and it doesn't last long so I have to enjoy it while I can. It's very wet big snowflakes that have been coming down for over two hours now, covering everything a fresh white which I think will still be here in the morning because it won't warm up enough to melt. It's picture book pretty. I hope this makes people more satisfied to just stay home tonight and put some thought into New Year Resolutions.
I have a natural affinity for making resolutions at this time of year. I have had great success with them, as in turning out to be rather prophetic in actualizing.  This year, I didn't put any effort or intention into coming up with them, but did find ideas floating around in my head that reasserted themselves in the past few days. One is dietary. Last week I realized it was the right time to do a fast (though I hadn't done one in many years) between Christmas and New Year, so I have now completed a 3-day water, herbal tea and coffee fast. In looking up what I should consume to break the fast, I started reading up on Intermittent Fasting again and now intend to make that a permanent way of eating in the coming year. I'm doing the daily one of 16 hours fast with 8 hour eating window, which is easy after even 3 days of no food at all. I think I can keep this up over the long haul so I feel excited and upbeat about it. I'm already sleeping better—very soundly, which is important at my age.
Another resolution is to remove even more unused "belongings" from my home—I've been empyting out closets—and to then be able to keep it super-clean because every area is accessible and I know where things are. I love simplicity. Why have stuff that I don't even know I have because I don't see it. "Out of sight, out of mind." I've already started on this, but making it a New Year Resolution will strengthen my resolve. I'm rearranging furniture too--for example, my computer desk is in a different place that it has been, but I didn't stop there.

Finally, I'm training myself to refrain from argumentative or aggressive language on website comment threads—including on my own site—that only embroil me in unnecessary division and regrets . I've already made progress on this during the past year, but want to do still better. Let me know if you notice the difference--or if you don't!

So that's my plan for the year 2021, which will hopefully help me get through having Joe Biden and his evil partner(s) as the major spokesman and negotiator for my country's interests. So much depends on holding the Republican control of the Senate. January 5th is a big date, and also January 6th. It will be just as eventful this year as last, so hang on for a bumpy ride. Remember, you're on the Leading Edge.