What a Syriza office in Athens looks like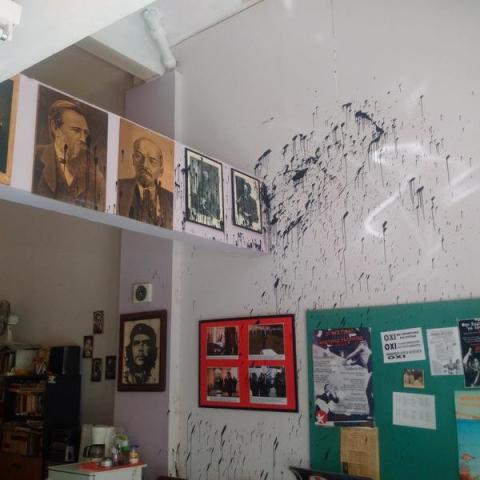 From Business Insider: Mike Bird got this photo of the inside of one of Syriza's offices in Athens, in Exarcheia. Apparently quite recently.

That's Lenin, Engels, and Che Guevara on the wall. 
Is that Marxist enough for you? Naturally they love to make Germany the fall-guy.