The Heretics' Hour: To say Nazi or not to say Nazi - that is the question
July 8, 2013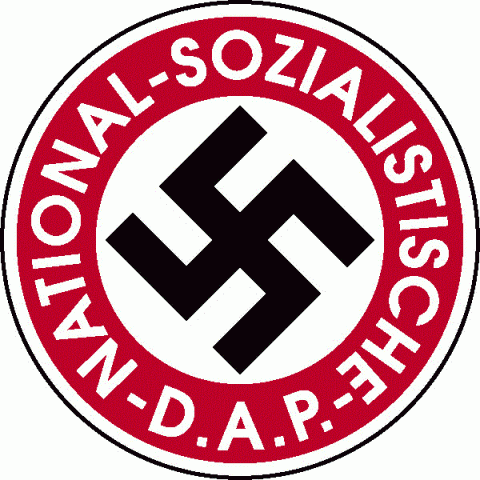 The controversy over the word "Nazi" rages on–as to whether it is a Jewish-invented epithet against the dignity of National-Socialism which should never be used,  or simply a shortened form that was coined and used by the National-Socialists themselves.  Carolyn uses examples to show that it is the latter, and also makes clear that "Nazi" has no relation at all to "Ashkenazi" Jews (the word said to have derived from Ashkenaz, a grandson of Noah in the Bible).
The 19th Century German Volkish Nationalism movement and how it culminated in the Third Reich is also looked at, including some of the "misunderstandings" of its aims.
Image: NSDAP symbol. "National" is pronounced Not-zee-o-nol in German,  giving rise to the term Nazi (Not-zee).