Head of "Soldiers' Mothers Committee" arrested and jailed in Russia for fraud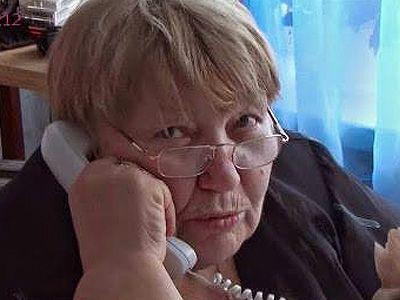 Lyudmila Bogantenkova ("Mother Prikumya"), head of the organization Committee of Soldiers' Mothers (right) was arrested on Friday, Oct. 17 in the Stavropol Territory and placed in jail. She is not allowed to see a lawyer until Monday.The news was reported on the "Soldiers' Mothers of St. Petersburg" Facebook page.

According to the report, the Committee's office of Budennovsk and Budennovsky district was searched and at the same time the 73-year-old human rights activist was charged under Art. 159 of the Criminal Code (fraud). 
Bogatenkova has for many years sought to actively protect soldiers, revealing the facts of inhumane treatment and torture of conscripts. In recent months, her organization has been investigating the circumstances of the deaths of Russian troops in July-August 2014.
In August, a human rights activist referred to the Presidential Council for Civil Society Institutions and Human Rights Council (HRC) information about nine Russian soldiers killed on the 9th and 11th August 2014 in the area of ​​the military training facility in the Rostov region. They were doing military service under contract in the 18th motorized infantry brigade (in / h 27777).
According to the information received, members of the HRC sent to the Chief Military Investigation Department of the Investigative Committee of the Russian Federation, requesting to open a criminal investigation into the deaths of servicemen and to verify the circumstances of their death. An answer to this request still has not  been received.
Lyudmila Bogatenkova is an expert of the Standing Committee on Civil-Military Relations, HRC.
From kasparov.ru/material.php?id=54420D5351A5C
Also see my post from August: Are Russian Troops dying in East Ukraine?