Ursula Haverbeck freed after 2.5 years; immediately faces new charges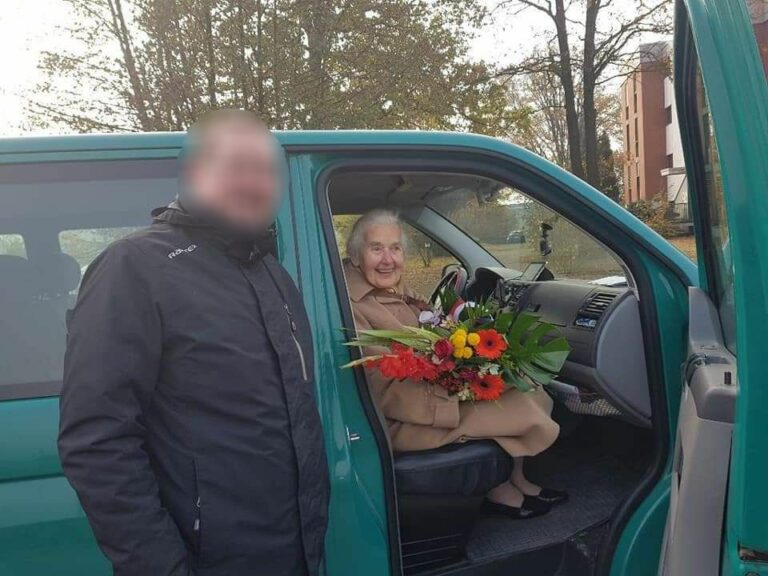 Ursula Haverbeck is free! This photo from the "Free Ursula" website is captioned "Ursula shortly after her release!" but I don't think it is from 2020, but on an earlier occasion.  Which means that a scene like this was not allowed this time around. If I am wrong about that, I beg to be corrected.
---
By Carolyn Yeager
The persecution of truth tellers continues in Germany, along with the shameless, indecent, brazen mistreatment of it's elderly citizens. (That is because the process is driven by Jews and the New World Order appointees, not by the real German people.) In the case of Ursula Haverbeck, the purpose is to shut her up entirely on the subject of Auschwitz. No freedom to say a word contrary to the JEWISH narrative of Auschwitz.
But Ursula admits that she has always been a thinker -- she can't stop thinking! In her letter below in which she describes her experience in prison, we learn why Ursula cannot, constitutionally, follow the foreign-imposed "history" demanded by the  enforcers of the construct called the Federal Republic of Germany. That is not who she is! Continue reading at Carolyn Yeager