Listen to Saturday Afternoon with Carolyn Yeager
Race, Ethnicity and Ideology

Saturday, Oct. 25th at 2pm Central U.S. time (3pm Eastern, 12 Noon Pacific) live on Carolyn's BlogTalk Channel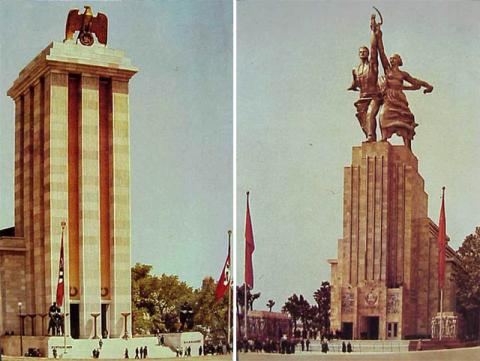 Carolyn Yeager looks at the difference and similarity between what is understood as Race and as Ethnicity.
The unquestioned importance of race in our well-being and safety;

The need to understand the role ethnicity plays;

The Saker blog and what it stands for;
Image: Nazi Germany and Soviet Russia pavillions at the 1937 Paris International Exhibition faced each other.
Phone calls will be welcome ... honest ... at 323-642-1206.
See you then,
Carolyn