Listen to The Heretics' Hour
The Heretics' Hour: Ray Goodwin reads Hitler's NOT so significant May 1944 address to military officers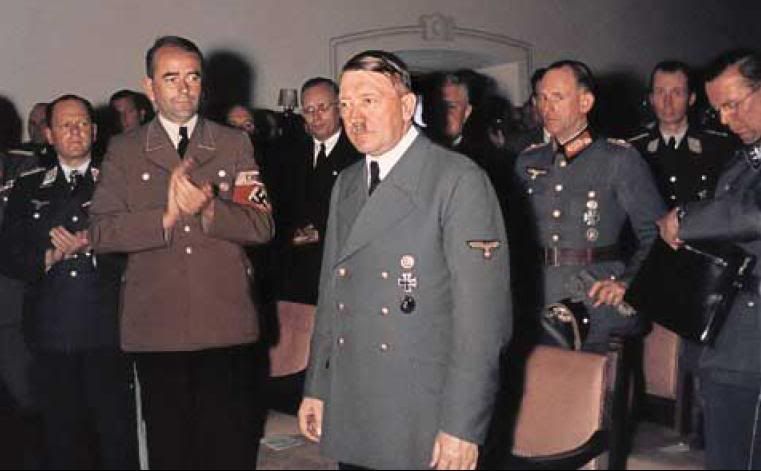 The Fuehrer at the Platterhof Hotel on Obersalzburg July 4, 1944 to address a gathering of industrialists, ministers and military officers. In uniform from left, Erhard Milch, Albert Speer, Rudolf Schmundt (behind Hitler, who was killed in the bomb blast of July 20th), Nicolaus Von Below and Julius Schaub on far right.

This private address by Adolf Hitler to Generals and Officers that took place at the Platterhof Hotel on May 26, 1944 is very interesting but is NOT Hitler's "most significant speech" as has been falsely promoted by non-historian Veronica K. Clark. It wasn't even a speech! As he addressed the officers, he was sitting down comfortably in a room where they were also seated. He did not speak from a prepared text; his words were taken down by a stenographer.

Less than two months later (pictured above), on July 4, 1944, he addressed others in the same room of the same hotel, which he used often for special meetings.