High School Principal fired for "holocaust denial" rehired with back pay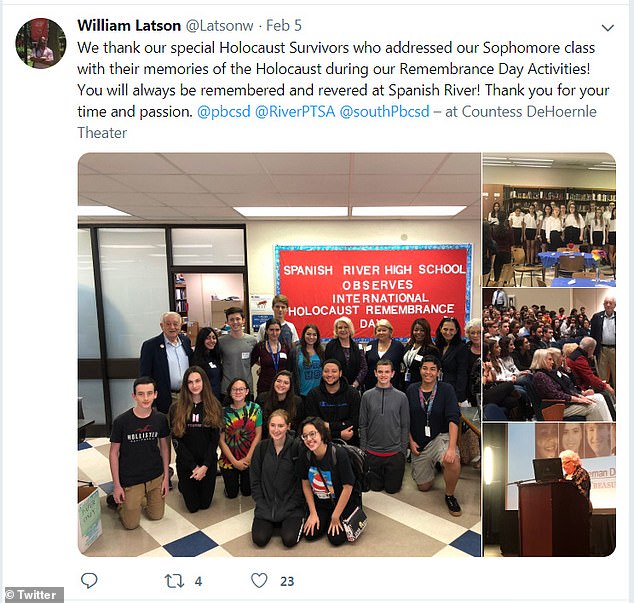 Principal Latson spotlighting all the "Holocaust educators" at his school in his Twitter account, dated February. Probably most "instructors" are uncredentialed volunteers; who knows how much time and school resources are used up in this purely political, forced endeavor.
---
WILLIAM LATSON WAS FIRED IN OCTOBER LAST YEAR after 20 years employment with the Palm Beach County, Florida school district. It was because of a series of emails he sent to a parent in April 2018 explaining his decision to allow students to form their own opinion on the facts of "The Holocaust."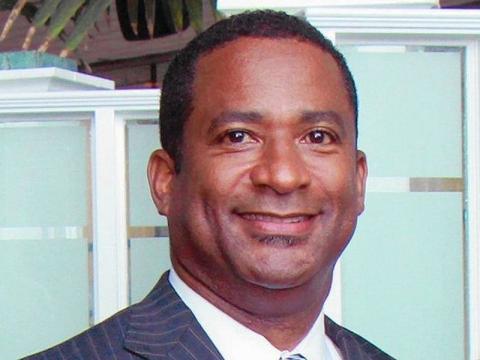 The emails surfaced when the student's mother revealed them to the school board. In the exchange, Latson (left), who is black, wrote that students were allowed to disbelieve in the Holocaust lessons because "not everyone believes the Holocaust happened" and that as an educator his role was "to be politcally neutral." This implies he correctly sees the teaching of the Holocaust in schools as a political issue, more than historical.
The parent insisted the Holocaust was an historical fact. Latson replied to her in writing that "I can't say the Holocaust is a factual, historical event because I am not in a position to do so as a school district employee." He added,
"Not everyone believes the Holocaust happened and you have your thoughts but we are a public school and not all of our parents have the same beliefs so they will react differently. Continue reading at Carolyn Yeager