Closing arguments on Monday; what will the verdict be?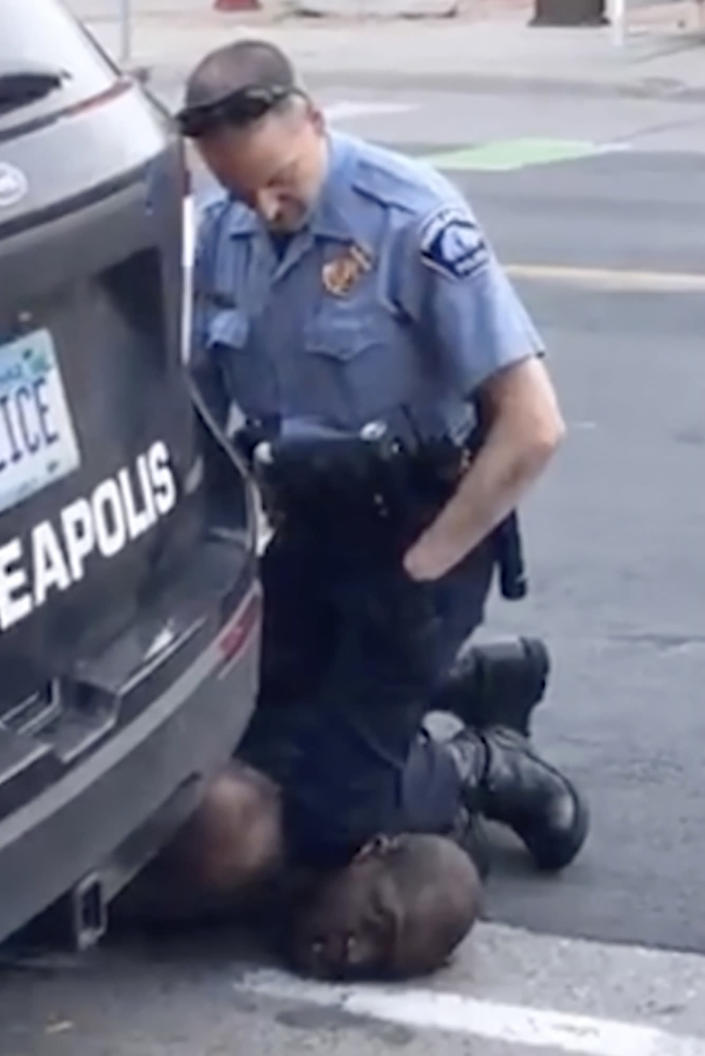 This widely seen image taken from a bystander video on May 25 is detrimental to the defense case to the point of assuring a conviction. It shows Minneapolis police officer Derek Chauvin with his knee placed on the neck of the previously struggling George Floyd even after Floyd was no longer resisting.

---
By Carolyn Yeager
BEFORE SEEING THE CLOSING ARGUMENTS, but after watching the entirety of the 13 days of courtroom testimony televised to the public, I am willing to offer my prediction of what this jury will do. I sat on one jury in my life, in a civil case. I know that the expectation to overcome differences and reach a final verdict is strong, and most jurors take that responsibility seriously. I've thought all along, and continue to think that the damning blow against Derek Chauvin is the video that shows all 9min25sec that George Floyd is pinned to the ground, even after he had ceased all resistance and apparently stopped breathing (shown in image above).
The prosecution opened their case with it and no doubt will close with it, too. The final crucial time span that Floyd was unresponsive was somewhere around 2 minutes, plus or minus, until the ambulance with paramedics arrived. During this time even the assisting officers voiced some concerns, which Chauvin appeared to ignore. Also voicing their concern was the group of bystanders on the sidewalk who vociferously called for the policeman to 'let up.'
I believe the jury will be unable to render a "not guilty" verdict because of the impact of those 2 minutes. Continue reading at Carolyn Yeager