Blacks put police at risk by aiding and abetting crime in their neighborhoods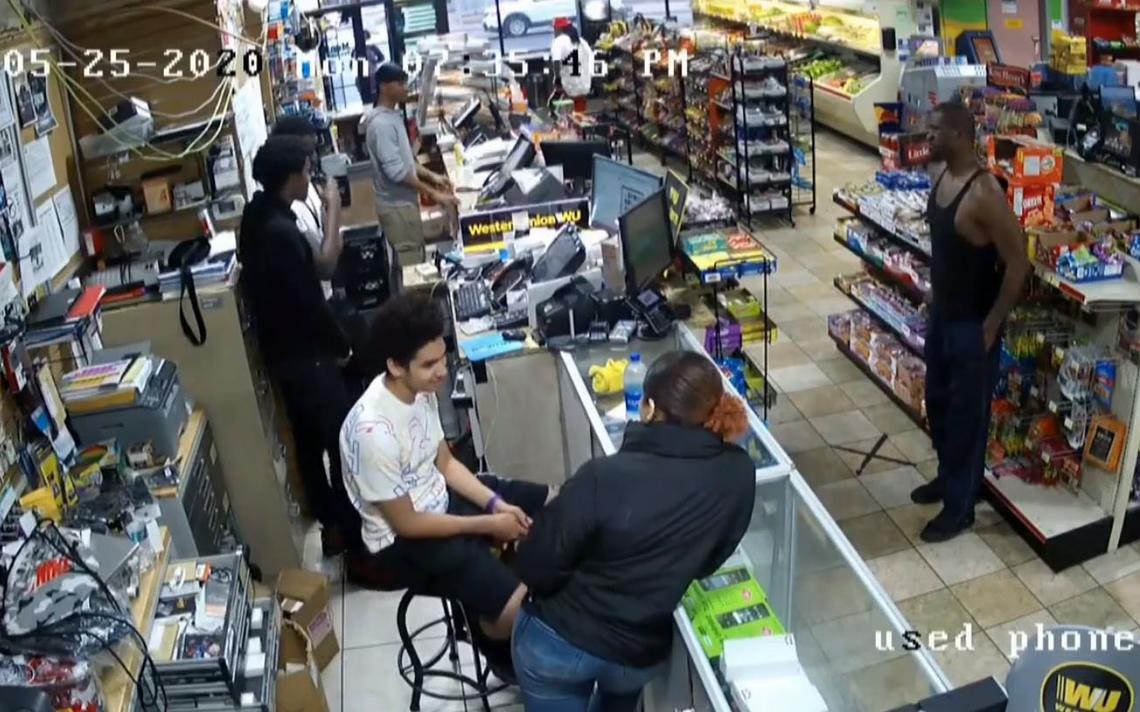 May 25, 2020, Cup Foods surveillance image: George Floyd stands at far right; five employees unoccupied behind the counter at left, with Christopher Martin closest to the front entrance in light gray-blue hoodie and black head scarf. Morries Hall, who entered the store with Floyd, is farthest front wearing red hat and white shirt.
---
By Carolyn Yeager
The second week of the Derek Chauvin trial has now wrapped up.
Monday through Thursday was devoted to testimony from the Minneapolis police chief, plus a selection of department investigators and training personnel discussing the MPD's "use of force" policies and what are approved tactics; then on to medical technicians and trainers, forensic doctors and scientists, and an emergency medical doctor. All agreed that George Floyd had been kept in a prone position (laying on stomach) while handcuffed and held down for too long, and this either contributed to or caused his death.
Defense Atty. Eric Nelson spent considerable time cross-examining most of these state witnesses and managed to get important concessions from some of them, especially on Tuesday and Wednesday. These were not good days for the prosecution; however, on Thursday they pulled out of their slump with some strong, confident expert medical testimony. Continue reading at Carolyn Yeager