The Biden Crime Family of repeat lawbreakers, alcoholics and drug addicts
The Biden "woke" but troubled kids make up an oddly diverse group for the after-inauguration party. (from left): Jewish son-in-law Howard Kreim (married to Ashley), granddaughters Natalie and Maisy (note the high-top jogger footwear), daughter Ashley in tux, granddaughters Finnegan and Naomi, and grandson Hunter (Beau's son with a Beatles hairstyle). Click to enlarge.

---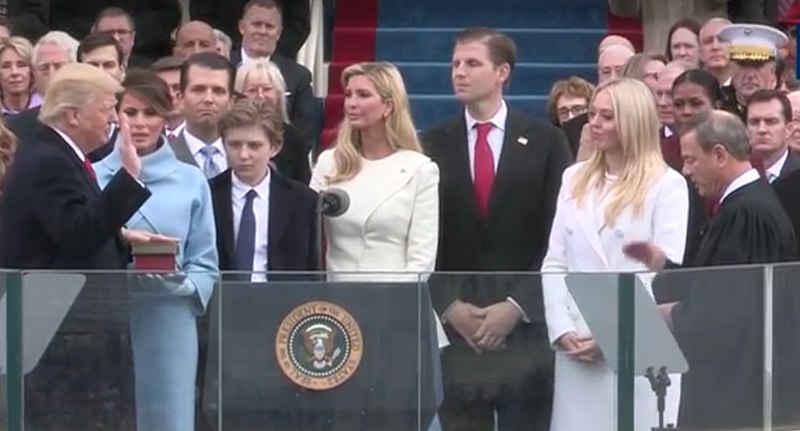 Trump's five kids: Responsible, hard-working, never in trouble with the law. From left: Don Jr, Barron, Ivanka, Eric, Tiffany. All with their original partners except Don Jr. He married Vanessa Kay Haydon in 2005 with whom he had 5 children. In 2018, after Donald Trump had become U.S. President, they separated due to Vanessa's dislike of the increased public spotlight, and filed for an uncontested, friendly divorce.
---
JOE BIDEN'S TWO BROTHERS, TWO GROWN CHILDREN AND NIECE  have had multiple run-ins with the law since 1988, without any one of them spending a day behind bars. How to explain that?  Continue reading at Carolyn Yeager