Adolf Hitler on Subjects and Citizens in the National Socialist State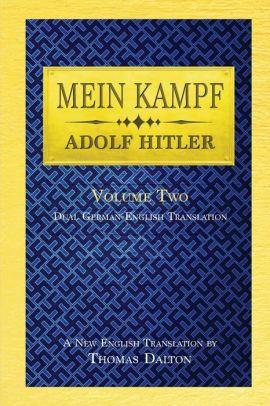 FROM MEIN KAMPF, CHAPTER THREE OF VOLUME TWO, pages 135-141 of the Thomas Dalton dual-translation. (See here for series introduction.)
___________________
TODAY [1925] THE RIGHT OF CITIZENSHIP is acquired primarily by being born within the borders of a State. Race or nationality plays no role whatsoever. A Negro who once lived in one of the German protectorates and now takes up residence in Germany, has a child that automatically becomes a 'German citizen' in the eyes of the world. Similarly, the child of any Jew, Pole, African, or Asian may automatically become a German citizen.
Apart from birthright citizenship, there is the possibility of later naturalization. […]
Racial matters play no part at all.
3.1 Citizens-Subjects-Foreigners 
The whole process of acquiring citizenship isn't that different from being admitted into an automobile club, for instance. […]  Continue reading at Carolyn Yeager